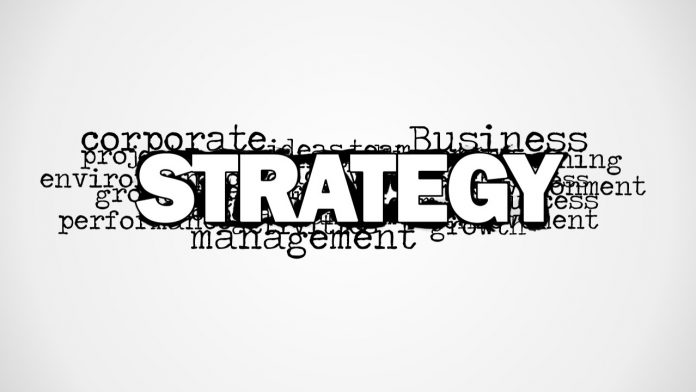 One of the commonly used words in research, consulting, and the corporate world is Strategy. However, only a few understand what really is a strategy. What most companies call strategy is simply a year or 2 years budgeted plans on how resources will be used to maximize profit. This is not a strategy.
So what is a strategy?
Everyone is in business to stay in business. So, a strategy is how you intend to stay in business daily, play the business game and win the game against your competitors.
Therefore, a strategy is a framework for making decisions such as when to hire or fire of talents, explore digital marketing or traditional marketing, operate an online store or bricks or pop-up store, build a factory in a foreign country or outsource to a local contractor among others.
A strategy is episodical as Richard Rumelt, a professor of strategy put it. It is not an annual plan. We often confuse plans with strategy. A strategy work must be an opportunity-driven process, waiting, identifying and exploiting changes in the industry, in your environment, and across markets. We are talking about the changes in technology, processing, laws, and consumer behaviors, prices just to mention only a few. These changes are not invincible.
A useful way to think about change is a deviation from the central innovation, ask yourself what value denial it will disclose, how they will be fixed and what value denials will then be uncovered by that fix.
What is a value denial?
"These are products or services that are both desired and feasible but are not being supplied to the market. The concept combines insights into demand and potential supply. A classic example is an airline ticket guaranteeing that your luggage will not be lost. It just isn't supplied at any price. There must be a price at which airlines would hand-carry luggage to the baggage compartment and even a price at which they would strap it into the seat next to you! There are times when we would pay the premium, but those services are not offered. That's a value denial.

A value denial is a business opportunity. Every change and innovation creates new value denials. People wanted to buy music à la carte and keep 10,000 songs on their computers. Well, they got that, but there was a value denial: the digital music wasn't portable. So along come the MP3 player and the iPod. But those innovations uncovered a new value denial: people also want to plug their players into their stereos. Well, this was pretty easily fixed, but playing your MP3s on your stereo uncovers yet another value denial: MP3s are compressed and just don't sound as good as CDs. Finally, even when I have immediate access to all music anywhere and anytime through the "jukebox in the sky," there will still be a value denial—how will I know what to listen to? I will need a private tutor and disc jockey to help arrange my listening and maybe to shape my tastes." According to Professor Richard Rumelt.
A strategy must be a pathway to substantially higher performance.
Professor Rumelt said he once asked Steve Jobs, after his return to Apple and remarkable turn around of Apple, "Steve, " "this turnaround at Apple has been impressive. But everything we know about the personal-computer business says Apple will always have a small niche position. The network externalities are just too strong to upset the defacto. So what are you trying to do? What is the longer-term strategy?" Steve just smiled and said, "I am going to wait for the next the big thing." There came Pixar and something bigger called iPod.
Apple was able to combine knowledge about the music industry, hardware, and the web. This feat was skillfully and quickly achieved.
How to map out the right strategy?
A small group of smart individuals. The small group should be prohibited from using power point presentation; using bullet point kills critical thinking. Advise the group to write in paragraphs, like what is changing across all the industry and give reasons. The implication of this will be clarity, coherent and well-cut out strategy to win.
There must be a constant iteration in strategic planning. One of the few things I learned in one of the trainings for entrepreneurs by Facebook is that there are 50,000 iterations going on daily on Facebook.
Adetunji Bolorunduro – contributor
Adetunji has expertise in Business Strategy, Business Development and Chinese Investments in Africa. He writes regularly for Richtopia, Africa Business Chamber of Commerce among others.
In addition, he is a co-founder @China Link Education and AfricaCv.com