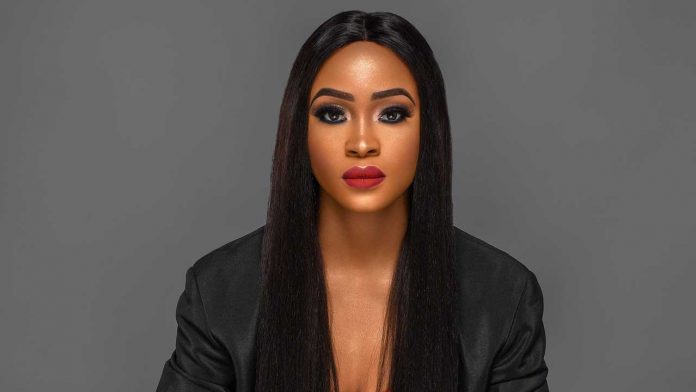 Suzzie Odeniyi, popularly known as Suzzie D is a leading entrepreneur in the media and fashion modeling industry in Europe and is responsible for the several pageantry competitions in Ireland. The 26-year-old is a Nigerian born in Ibadan but moved to Dublin, Ireland at the age of five with her mother. She is the CEO of Suzzie D Model Management and some of her achievements include organising memorable and international events like the Most Beautiful Girl in Ireland Beauty Pageant, Most Beautiful Girl in the World Competition and others. The go-getter, vibrant and hardworking young woman currently owns 'Suzzie D Celebrity Network' where she manages international beauty queens and models from different parts of the world, However, she has recently returned home to put together a modeling competition show called Luxury Model Search Nigeria (LMSN), a competition that is beyond the regular modeling itinerary but focuses more on young women empowerment in entrepreneurship skills. In this interview with Maria Diamond, she talks about the ideology behind LMSN and her triumph as a black young woman in the modeling industry in Europe.
Who is Suzzie D and why did you decide to come home to organise Luxury Model Search Nigeria?
My parents took me out of Oluyole in Oyo state when I was five years old. I learnt my business skills the most from my mum because she was always available while my dad shuttled between Nigeria and Ireland. I had my education from basic to tertiary in Ireland. I am Irish but I am more of a Nigerian than Irish cause this is my root. So in the real sense of it, Nigeria is home and I came back because I felt the need to do something for my people, to give girls ideal opportunities to advance themselves. I want them to know they can make it here in Nigeria with hard work, perseverance and God factor without necessarily travelling abroad. One of the strategies for LMSN competition is to find and groom female entrepreneurs. Most of the famous models all over the world have entrepreneurship skills, they aren't just models but businesswomen, some have TV shows, make up lines and a lot of other businesses and they use their platform to advance themselves. So LMSN is really to give the girls the platform to thrive. We are not mandating them to become models despite the fact that it's a model search, which is why we want to train them extensively in entrepreneurship so that after the competition, they can become entrepreneurs and soar higher.
What differentiates LMSN from other modeling or fashion shows?
What differentiates us is that competitors do not necessarily have to become models, they can use the platform to build anything else they choose to make of their lives, which is why it is called Luxury Model Search Nigeria, it's luxury, and it's unique. We create entrepreneurship mentoring and support for our models and that's what differentiates us from others.
What are your selection criteria for LMSN?
They must be between 18 to 25 years and must be educated formally at least to a certain extent. Also we are not just looking for beauty, we're looking for people we can go into business with because, at the end of the day, fashion and everything around it entails business and so we need ladies with entrepreneurial initiative. So I can always tell the level of a model's intellect by the way they talk, when they speak, I can tell what's going on in their head and that is how I select the candidates. I am more drawn to ladies who have entrepreneurship mindset; I want something valid beyond beauty because that's what stands the test of time and sees you through the industry.
Where and when is LMSN billed to kick-off? What does the winner stand to get at the competition?
LMSN is billed to hold at Landmark Event Cente. It is going to be a yearly event, but the entire process will be about six to seven months and the final is on August 4, 2019. The winners get to sign an international modeling contract with me, N1million cash prize and branding for advertisements. The second runner-up gets N250, 000 and a signing, too, while the first runner up gets N500, 000 and gets signed to an international contract.
If the winners happened to be undergraduates, would they have to stop schooling for the next seven months?
No, we will work around their timetable; we won't have them abandon their classes or degrees. Seven months is a long time and they must at some point have breaks or holidays in-between. Also their weekends will be put to good use. So we will work around their academic schedule.
Who are your sponsors for LMNS?
We are actually still looking out for sponsors. But the production just started, so, hopefully, we would start getting response in a couple of weeks.
What influenced your business idealism?
My mum and dad were both business owners. So I grew up in a house of business- minded parents, I watched and listened to the business aspects of their lives. My mum had a fashion line and my dad owned an oil company. So, having lived that life growing up, it prompted me to get into the business of fashion. I also have competed in a lot of beauty contests and I won some and lost some but it wasn't about winning for me, it was about the confidence and experience I garnered simply by participating, and that has taken me a long way in life.
How do you intend to manage LMNS and your businesses in Ireland?
I have people working for me over there and, for me, as a manager you don't necessarily have to be in one place, you can run your business from any part of the world, that's the power of the Internet. Though there are times when you really have to be physically present and since I can only be in one place at a time, I Skype when I can't be there physically and my job is done.
What's your assessment of the modeling industry in Ireland compared with Nigeria?
It's tough in Ireland especially for a black woman because it is white-dominated. when they see a black woman entering the market, it is a threat; we are a threat to them and they would rather give the job to one of their own than give me because they just feel more connected to the person because of their skin colour. So racism still exists, it is part of life but I do like challenge and I always ask God to make a way for me where there seems to be no way and I do not give up easily. I just really push myself. My mum used to say to me that if I had started a modeling agency in Nigeria, it would have been way more advanced than what it is now because of the politics of being black and white but I never let that stop me, I just kept moving forward. The difference between the industry out there and Nigeria is change; Nigerians are open to change as opposed to Ireland people who would rather stay on their routine, they are not open to new ideas.
Tell us about your journey so far as a model to the point where you became the manager of models?
When I was younger I was very tall. I sort of lost my height as I grew older and everyone would always tell me to go into modeling, though my mum was against it as she feared it would affect my education and it was extremely tough to get signed to any agency because of my skin colour. Although now they are taking in black girls, but when I was applying to get signed, I couldn't because there was no demand for black girls in Ireland. So I decided that if they would not sign me, I could learn to sign myself and learn to manage myself, so I went into freelance modeling where I contacted photographers, brands and managers of companies. I sent them my pictures with which I was able to get a few things, but I still pushed my way into the market. Interestingly I got more contacts and relationships that I wouldn't have if the big agencies had signed me. So, sometimes when the door is shut at you, it is for a better opportunity elsewhere. However, at some point I got tired of modeling and with the money I saved up from freelancing, I decided to start my agency called Suzzie D Model Management where I cast models and have my own beauty pageant. So the basis of my entire life is, without story, there is no glory, if I don't have a story how would I relate with people, solve their problems and understand where they are coming from.
If you were not into modeling and business, what would you be doing?
A police detective, I just love investigation, I love solving issues, crimes. I actually wanted to become a police in Ireland but my mother refused because it's too dangerous. So really if I wasn't into modeling, I probably would be doing something related to helping people, saving the world.
Source:  Maria Diamond, The Guardian.