Fabinho, Salah and Mane's goal was enough to see off Man City, Liverpool goes eight point clear in the premier league table. The game...
The Federal Government has declared this Monday as Public Holiday to mark the 2019 Eid-ul-Mawlud in commemoration of the birthday of the Holy Prophet...
BBNaija Star Ike made his runway debut at the ongoing 2019 edition of the Lagos Fashion Week.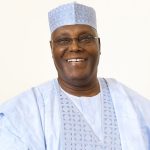 The Presidential candidate of the People Democratic Party and former Vice President Atiku Abubakar has thanked Nigerians for turning out to vote for him...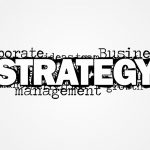 One of the commonly used words in research, consulting, and the corporate world is Strategy. However, only a few understand what really is a...
I am neither a fan of Game of Thrones nor a coffee lover. However, as a new media enthusiast, I could not ignore the...
Manchester City Beats Chelsea on penalties to lift the Carabao Cup. https://www.youtube.com/watch?v=h7MPguDO2Bs
Adebimpe Tejuoso-Alafe-Aluko is the daughter of Oba Adedapo Adewale Tejuoso, the tradiitional ruler of the Osile of Oke-Ona Egba in Ogun State. The University...
Public Health Practitioner at the Department of Biochemistry and Nutrition, Nigerian Institute of Medical Research, NIMR, Dr. Chidinma Gab-Okafor has warned Nigerians that exposure...
A renowned evangelist and first class traditional ruler, Oba Dr. Adedapo Adewale Tejuoso CON, FWACP, Karunwi III, Oranmiyan Osile Oke-Ona Egba celebrates his 30th...
The recent row on social media caused by comments made by Naira Marley on Twitter in support of fraud against people of European descent,...
Lagos is set to host the biggest cultural celebration in Africa with the 12th edition of Culturati, formerly known as 'My Heritage, My Pride...
The Nigerian Army reconstructs the metal bridge, which collapsed at the Gubi Permanent Campus of Abubakar Tafawa-Balewa University, Bauchi, that led to the death...