The drivers of e-hailing taxis in Nigeria have officially unionised as the Nigerian Government presented a letter of approval of registration to the Amalgamated...
In preparation for the 2023 population and housing census scheduled to begin from March 29 to April 2, 2023, the National Population Commission has...
BBNaija Star Ike made his runway debut at the ongoing 2019 edition of the Lagos Fashion Week.
[td_block_social_counter custom_title="Subscribe Now" style="style4 td-social-colored" facebook="G-Tej-Media-2304886436450303″ twitter="gtejmedia" youtube="channel/UCyCm0ivq2gr31Pq_TiE3CdA" open_in_new_window="y" instagram="gtej_media" header_text_color="#000000″]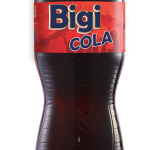 In Nigeria today, a new entrant is challenging the big guys. Yes, you read it well. Nigerian owned brand called Bigi Cola is taking...
Fayrouz has launched a new sleek 33cl can. The launch campaign which was tagged 'Find Your Difference', celebrates drinkers who thirst for excitement and...
The meaning given to the word "bank" is undergoing a revolutionary change. The traditional "blue chip" banks are facing massive threat from the influx...
BIC set to organize its first continent-wide art competition, BIC Art Master Africa 2019. The competition, which aims to improve local creativity, invites African...
As part of efforts to use culture to foster national unity, cultural enthusiasts in Africa and other continents are gearing up for the maiden...
The Abuja-Kaduna rail services resume operations November 28, 2022. This is coming eight months after the service was suspended due to terrorists attack on the...
Osile of Oke-Ona Egbaland Oba Adedapo Adewale Tejuoso, is among prominent Nigerians that will be presented with an award at a "Book Roundtable Discourse...
The Federal Government has sympathised with Nigerians over unforeseen hardship occasioned by scarcity of Premium Motor Spirit (PMS) and called for patience in finding...
The deadline for linking the NIN to Sim card has been postponed to October 31st, 2021. The decision to postpone it was made following...
THE Nigerian subsidiary of Old Mutual Limited has launched the Education Protection Plan that assists parents and guardians to secure uninterrupted learning for their...