Lagos continues to take the lead in growing digital investments across Africa with the recent launch of MainOne's (www.MainOne.net) new Data Center, "Lekki II"...
Japan in talks with US, Europe over banning Russian oil imports Japan, which counts Russia as its fifth-biggest supplier of crude oil, is in discussion...
BBNaija Star Ike made his runway debut at the ongoing 2019 edition of the Lagos Fashion Week.
[td_block_social_counter custom_title="Subscribe Now" style="style4 td-social-colored" facebook="G-Tej-Media-2304886436450303″ twitter="gtejmedia" youtube="channel/UCyCm0ivq2gr31Pq_TiE3CdA" open_in_new_window="y" instagram="gtej_media" header_text_color="#000000″]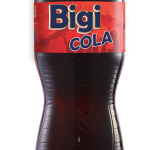 In Nigeria today, a new entrant is challenging the big guys. Yes, you read it well. Nigerian owned brand called Bigi Cola is taking...
Manchester City Beats Chelsea on penalties to lift the Carabao Cup. https://www.youtube.com/watch?v=h7MPguDO2Bs
Fayrouz has launched a new sleek 33cl can. The launch campaign which was tagged 'Find Your Difference', celebrates drinkers who thirst for excitement and...
The Federal Government has sympathised with Nigerians over unforeseen hardship occasioned by scarcity of Premium Motor Spirit (PMS) and called for patience in finding...
The deadline for linking the NIN to Sim card has been postponed to October 31st, 2021. The decision to postpone it was made following...
The Independent National Electoral Commission (INEC) launched an online portal for eligible voters to register ahead of the 2023 general elections. This was disclosed by...
A member of the House of Representatives, Mark Gbillah (PDP, Benue), has said he will try to halt Tuesday's legislative proceeding if an attempt...
THE Academic Staff Union of Universities (ASUU), Abuja zone, on Monday, insisted that the lecturers will not resume duties in public universities until renegotiated...