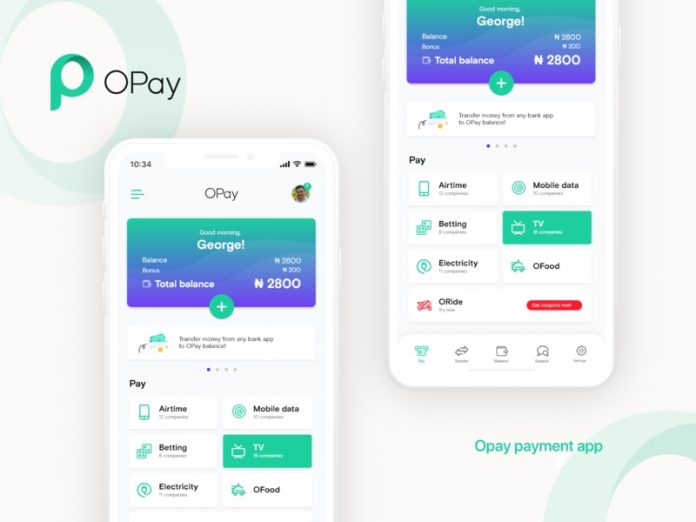 I  have spent a few reasonable years of my life in China, a country that has mastered the ability to use technology to solve the daily problems faced by people, improve efficiency and conveniences. For instance, with a smartphone, access to the internet and the Wechat App installed, one can easily get anything done with just a few clicks. Such as order for food, order a car ride, buy tickets for movies or events, festivals, read the latest trending news, find and rent an apartment, buy public transportation tickets just to mention a few. This sounds super convenient. YES, truly it is.
Can Opay be Nigeria's Wechat?
Opera Software AS, a Norwegian internet company was acquired in 2016 for 600 U.S million dollars by a Chinese consortium, Golden Brick Capital Private Equity Fund.
In August 2018, Opera Software AS launched its mobile payment solution App called OPay. The mobile APP allows one to make several transactions such as pay electricity bills, transfer money, order food, airtime and data subscriptions, a car-sharing option. In addition, it provides a motorcycle hailing platform called ORide, The OPay App is an ecosystem built to encourage the users to spend more time using other features available on the App. This is a welcome development for the country as the existing financial technology companies have been unable to serve the unbanked 37million people.
Opay recently raised 120 million U.S dollars in Series B led mainly by Chinese investors which include Source Code Capital, Sequoia China, and IDG Capital. Other participants in the Series B round are DragonBall Capitak, GaoRong Capital, Softbank Ventures Asia, GSR Ventures, and Meituan-Dianping,
The most interesting feature on the OPay platform is the ORide, a motorcycle-hailing platform, the colorful outfits, gears of the riders, and the motorcycles are very difficult to ignore and not to be noticed. The riders can be seen everywhere. Recently, a trip took me back to Nigeria, one of the famous cities in the country, in the southwest region of the country. With so much movement and the city famous for its heavy traffic, motorcycle is my best bet of moving around the town conveniently.
I downloaded the Opay App, set up an account, move a few amounts of money from my bank card to my Opay account. These took less than 5 mins to set up, the first thing that comes up to mind is that, wow, this is so smooth and easy. It was a Friday, so I anticipated that there is going to be traffic, and decided to use the Oride, one of the features of the OPay app, to order for a bike. To my surprise, I received 80 percent discount and the journey was smooth. the rider was courteous and friendly throughout the trip. I have also used the OPay App to complete a few other transactions such as pay for airtime, order for food. I did all these to test the reliability of the App and to my surprise, the App passes excellently.
However, the APP is not without its flaws. Such as the inability of the ride-hailing platform to pick the exact location, in a remote area.
On a final note, Nigeria is not China, where Tancent Holdings, the parent company of Wechat has the State (Chinese government) backings and enjoys a monopoly. Can Opay succeed in Nigeria where Wechat-Nigeria once failed? Only time will tell, however, the future seems bright.
Adetunji Bolorunduro – contributor
Adetunji has expertise in Business Strategy, Business Development and Chinese Investments in Africa. He writes regularly for Richtopia, Africa Business Chamber of Commerce among others.
In addition, he is a co-founder @China Link Education and AfricaCv.com